Dr. Cale Copeland, BScN, DC
I couldn't dream of having a better job!  I have been a Chiropractor since 2006 and I'm more excited now than I ever have been.  It has been a pleasure to help thousands of people over that time and many of them came to see us as a last resort.
The best part of this job is being a partner with people as they heal.  Chiropractic works because it ignites the body's natural innate capacity that we all have.  I never cease to be awed by this healing process and I feel so grateful to have been called to this career.
Chiropractic turns the power of your body's healing mechanism on.  Like flipping a switch to health.  Being a Chiropractor takes huge commitment, passion, humility, courage, hard work, responsibility and integrity.  Being a Chiropractor has made me a better person than I ever dreamed I would be.  I am so grateful for what Chiropractic has meant for my health and that of my family and for being able to provide such a needed service to mankind.
I graduated in 2005 from Palmer College of Chiropractic West as class Valedictorian, Magna Cum Laude and was also a member of the school's prestigious sports council.  I am a member of the British Columbia Chiropractic Association and the International Chiropractic Pediatric Association.  I have been the official Chiropractor for the Victoria Grizzlies junior hockey club since 2007.  I love volunteering my services to the homeless at Our Place every third Friday of the month and have been doing so since 2010.  We believe in supporting our community and regularly donate to local charities, food banks and schools. I attend four to six post-graduate trainings yearly throughout North America, by the grace of my amazing wife, because I believe in life long learning.
Certified in Torque Release Technique
Certified in Webster Technique
Certified in Active Release Technique (upper and lower extremity)
Thank you for taking the time to learn about me!  I look forward to meeting you!  Call Victoria Family Chiropractic now at (250) 592-5553 to start feeling better!  There are no obligations and a consultation is complimentary.
At Your Service,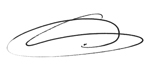 Dr. Cale