CHIROPRACTOR Victoria BC
Welcome to Victoria Family Chiropractic located in beautiful Victoria, BC. We do our best to help you reach your health goals and care that you have a wonderful chiropractic experience.
Our goal is to empower you to recognize your body is designed to heal itself, when aligned properly. At our Chiropractic Clinic, we offer Chiropractic care in the areas of spinal decompression, spinal and postural rehab, motor vehicle accidents, sports injuries, pregnancy, children and wellness. As a Victoria chiropractor, we are proud to serve the residents and visitors of Saanich, Oak Bay, Esquimalt, Colwood and Greater Victoria, BC.
Victoria Family Chiropractic
VICTORIA FAMILY CHIROPRACTIC REVIEWS
Welcome to Our Chiropractic Wellness Clinic
I decided to become a chiropractor in Victoria after I was critically injured while riding my bike to work. At the time I was working as a registered nurse and the Victoria chiropractor I saw really helped me. That experience lead me to change my profession and I decided to help people in my home city by becoming the best Chiropractor in Victoria I could be.
We successfully work with people that have injuries such as spinal disc herniations, pinched nerves, sciatica, sports and athletic injuries, TMJ, lower back pain, neck pain and shoulder, knee and foot issues at our Victoria Chiropractic clinic. We also help individuals with headaches, migraines, whiplash, arthritis as well as accepting those with ICBC motor vehicle accidents and WCB workplace accidents.
---
How Chiropractic care can help
Victoria Family Chiropractic believes in great service! We have an amazing team that have worked together for years and are committed to helping you get better. To help with that, we offer Spinal Decompression, onsite digital X-ray, Orthotics, Stretching and Strengthening Workshops and other ways to support your body. Dr. Copeland is Webster Technique Certified to help with pregnancy, is ART certified as well as holding many other best chiropractor techniques. We enjoy working with people of all ages from babies to elderly. Because accidents and pain can happen at any time we are available for emergency and weekend appointments and can be reached 24 hours a day, 7 days a week by calling the office.
---
We Look at Our Patients as Whole People
When you visit our office, we will ask you questions about your lifestyle, what's happening in your life, and how this has lead you to this point. The truth is, we love helping people and genuinely care for each of our patients. We are dedicated to forging relationships with you in efforts to create a more welcoming office. This is something that is immediately recognizable the moment you walk through our doors and are greeted by our team. Together we do our best each and everyday to create the best chiropractic care for our patients. Chiropractor Victoria BC.
We believe in patient focused care and the best available evidence and up to date research to support what we do. Chiropractic is safe and internationally recognized as a leader in spinal and joint health.
We are conveniently located at 3200 Shelbourne St. suite 203 above Shelbourne Medical across from Hillside Mall Shopping Centre. Parking is free. Call our office today at (250) 592-5553 to book your free consultation and start your road to a better life!
OFFICE HOURS
Monday
7:30am - 12:30pm
---
Tuesday
1:00pm - 6:00pm
---
Wednesday
7:30am - 12:30pm
---
Thursday
1:00pm - 6:00pm
---
Friday
7:30am - 12:30pm
---
Saturday
Closed
Victoria Family Chiropractic
3200 Shelbourne Street
Suite 203
Victoria, BC V8P 5G8
(250) 592-5553
HOW TO FIND A CHIROPRACTOR IN Victoria
This guide will help you find the best chiropractic clinic in Victoria for you. When most people in Victoria decide they need a chiropractor, they end up doing a search and just picking someone at the top.
Being at the top of Google for the chiropractic search does not necessarily mean they are the best chiropractor for you. Follow the steps below to make sure you are picking the right chiropractor for you.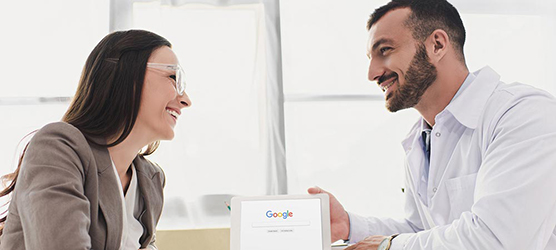 Time Needed: 5 minutes
Total Cost: USD 0.00
4 EASY STEPS TO FINDING A CHIROPRACTOR IN Victoria
Step 1: Open up a Google search
You will want to type one of the following in the search bar:
Chiropractor Victoria
Chiropractor V8P 5G8
Chiropractor near me
Best chiropractor in Victoria

Step 2: Review Their Website
The best chiropractors in Victoria put as much care into their website as they do into the rest of their office. By reviewing their website you will get a good feel for the doctor and if they are right for you.

Step 3: Check Out Their Reviews
Check out the Google Business Page of a chiropractic clinic you are thinking about visiting. It is easy for someone to say they are great, it's a different story to get other people to say great things about you.

Step 4: Give The Office A Call
Now that you have a basic understanding of what the office is about. Give them a call to make sure they fit the message that their website and GMB have been sending. You will know in a few minutes whether the office is the right one for you.